INSPIRING OUR FUTURE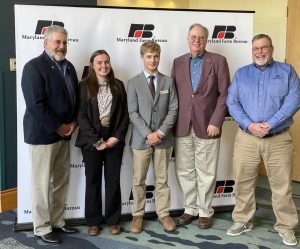 Congratulations to our Cecil County Ambassador, Jayci Mitchell, who was named the Maryland Farm Bureau Ag Ambassador, along with Ethan Scofield, of Anne Arundel County. She is pictured above with Cecil County member and Maryland Farm Bureau (MDFB) President, Wayne Stafford, John Draper, and 2nd MDFB Vice President Jonathan Quinn.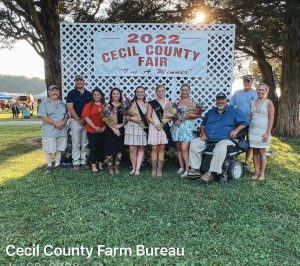 Cecil County Farm Bureau Women's Leadership Committee would like to thank everyone who participated in the Ambassador Contest at the County Fair, where Jayci, along with our Junior Ambassador, Caroline Warner were awarded their titles.
The Cecil County Farm Bureau Jr. Ambassador Application is now available! Click here to download the official application!