INSPIRING OUR FUTURE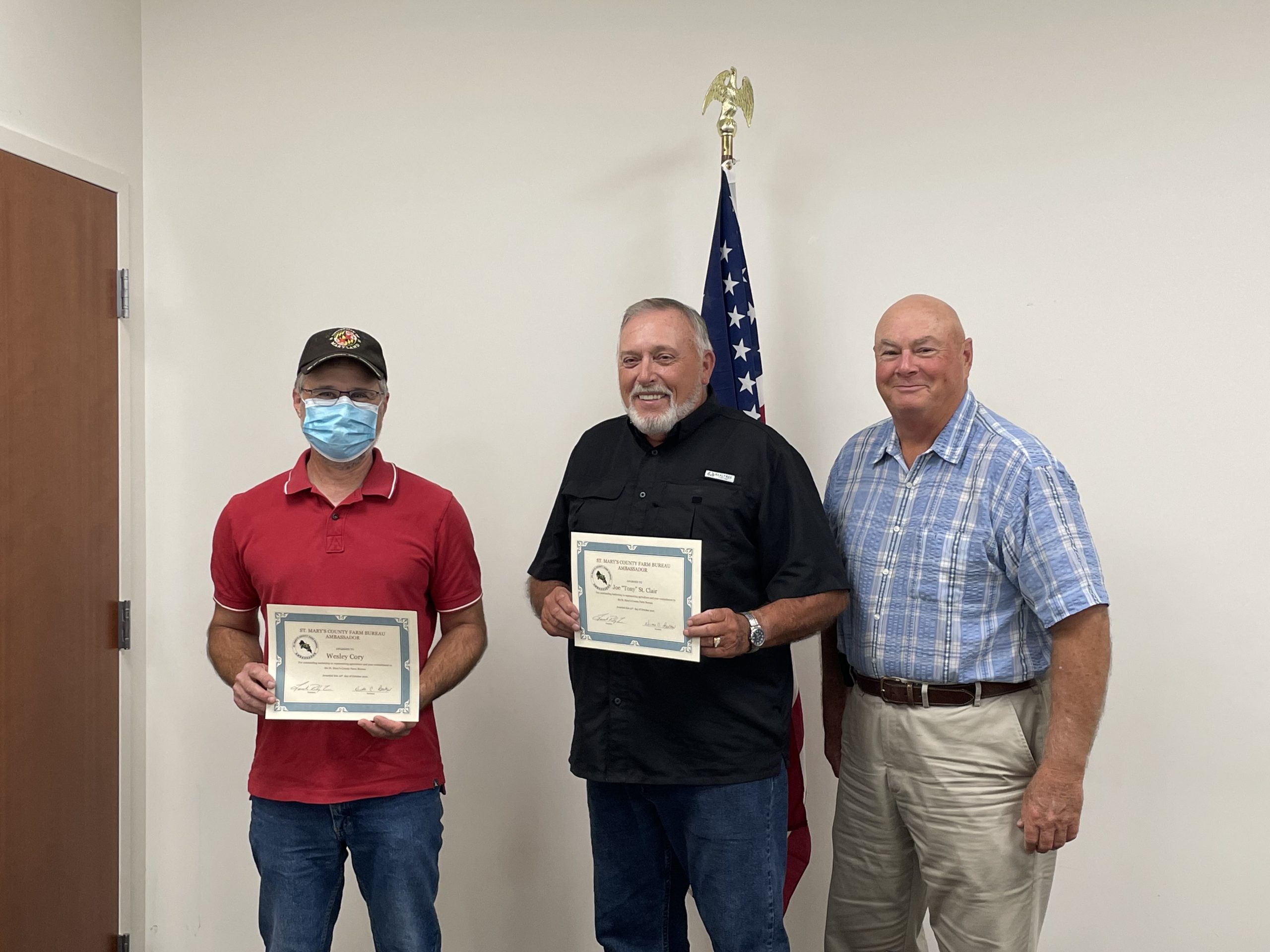 Retiring Vice President Joe St. Clair and Director Wes Cory are recognized for their service on the St. Mary's Farm Bureau Board of Directors.  Both men were awarded the title of Farm Bureau Ambassadors by President Jamie Raley.
Interested in applying for local Scholarships? The St. Mary's County Farm Bureau has scholarships available on the SMCBECA website. The application opens January 7, 2023. For more information, click here!