National Competitors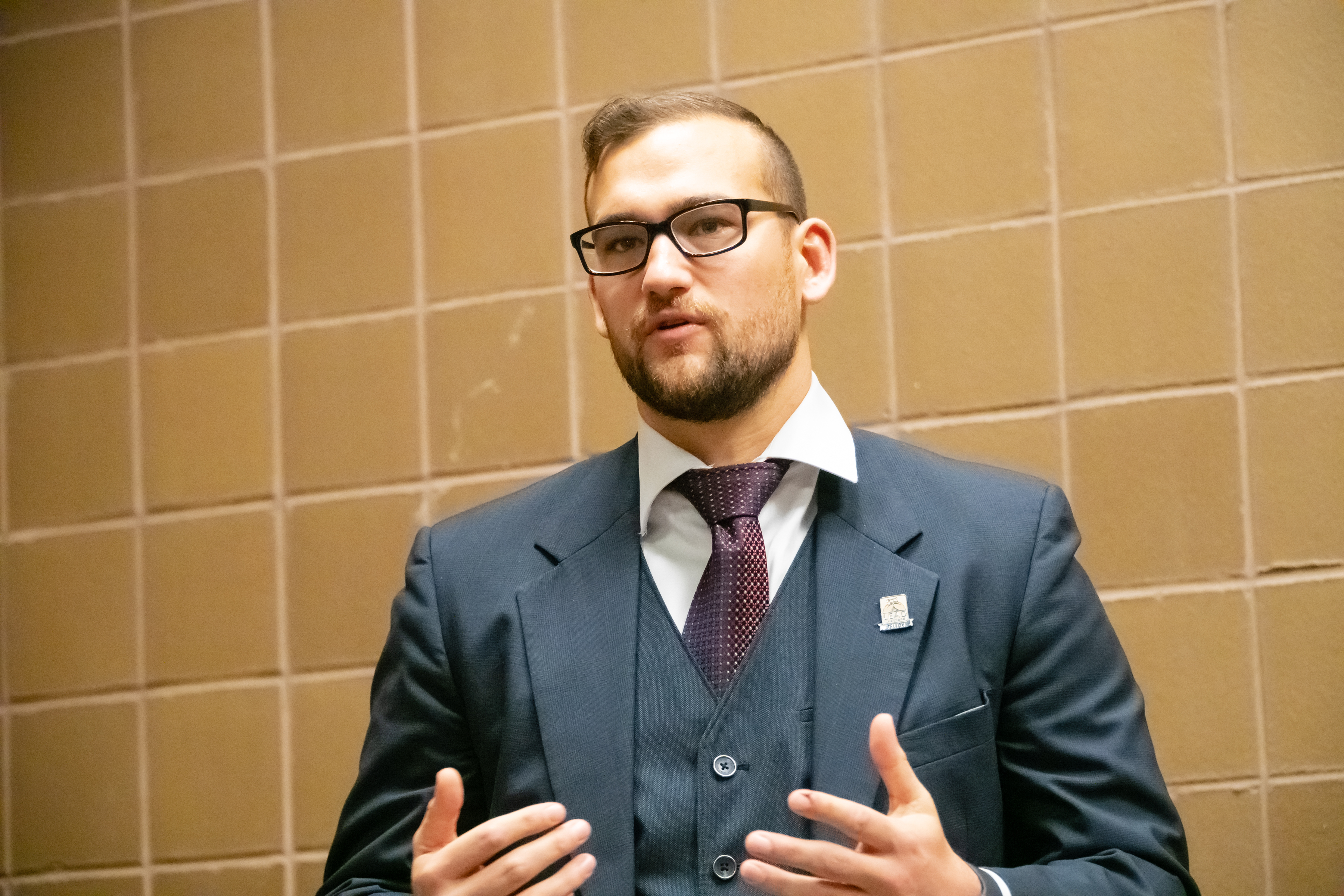 Congratulations to our two members who represented Maryland on the national level this year. Matt Teffeau, Talbot County, competed in the Discussion Meet competition at the American Farm Bureau Convention in New Orleans, LA in January. Bethany Meyers, Garrett County, competed in the Collegiate Discussion Meet at the FUSION Conference in Milwaukee, WI in March.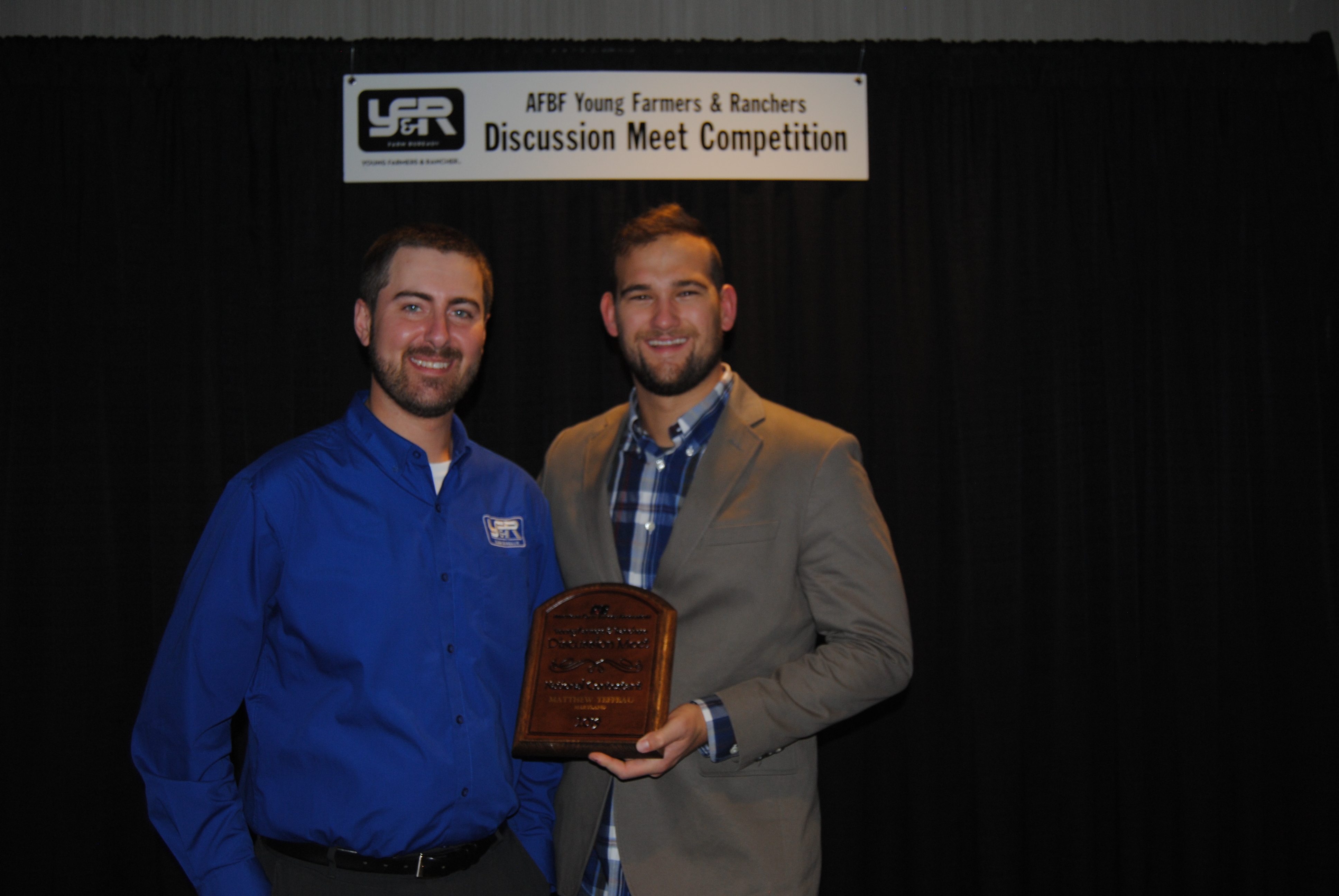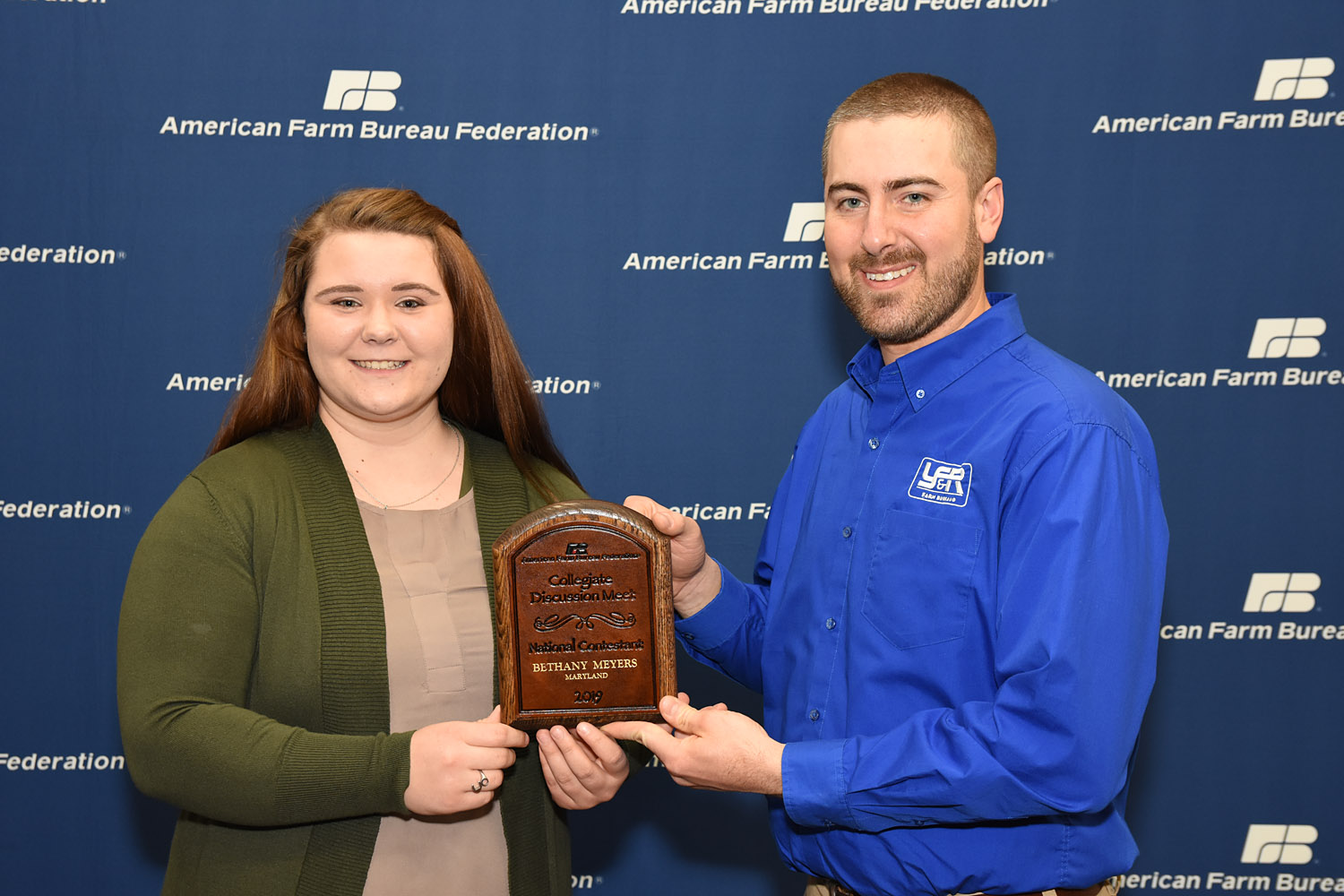 Both state winners received a $250 gift from our member benefit partner Dungarees and an expense-paid trip to their respective competitions. Next year's Discussion Meet topics were just released, so click here and start preparing for the 2020 competitions!
Learn more about how you can get involved at the state and national levels.