Seven receive the Friend of Farm Bureau Award for the 116th Congress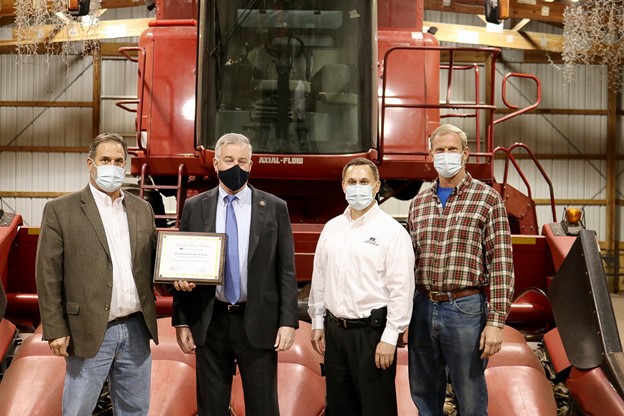 The American Farm Bureau Federation's (AFBF) congressional award program is known as the Friend of Farm Bureau. This award is given each Congress to legislators who have supported AFBF policy, as shown by their voting records. They are recognized and nominated by their state Farm Bureau for actions taken on behalf of Farm Bureau and their nominations are approved by AFBF's board of directors.
The voting for this year's recipients took place at AFBF's July 2020 board meeting.
Maryland Farm Bureau is proud to announce that seven of Maryland's Congressional Delegation are receiving the Friend of Farm Bureau Award this year. 
Senator Christopher Van Hollen
Senator Benjamin Cardin
Representative Andrew Harris
Representative Charles Ruppersberger
Representative John Sarbanes
Representative Steny Hoyer
Representative David Trone
Their support of the USMCA, agriculture funding appropriations, ag funding in the PPP and CARES Act, along with continued assistance with COVID issues, were the deciding factors for this award.
We want to thank our Friend of Farm Bureau award recipients for their work to make sure our issues were raised, as well as their help to find solutions. We thank them for making sure Maryland farmers have a voice in Washington D.C.