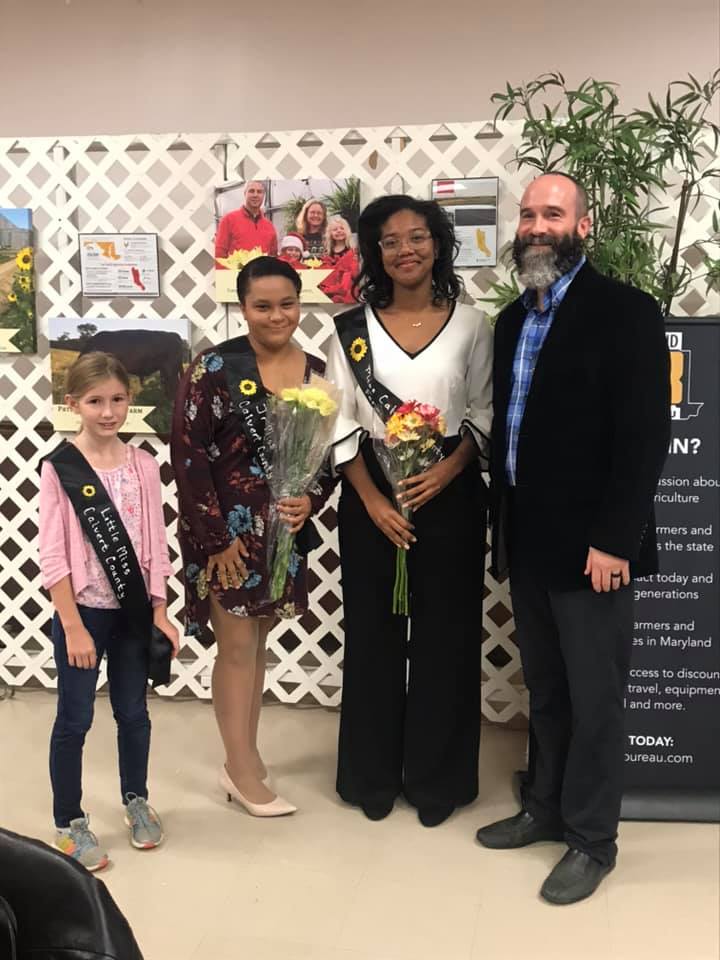 SOPHIA GOINS
My name is Sophia Goins. I am a sixteen year old eleventh grade student at Calvert High School. I am a member of Calvert High School FFA as well as a student in the CASE program. Both FFA and CASE help me understand and apply future advancement for agriculture studies. Within the FFA program I attend the annual conference, farm to table, volunteer at local horse show, and also talk to incoming freshman about the opportunities of agriculture. I also participated in the Calvert County Fair, placing as the 2019 Junior Waterfowl Champion. I am diligent in taking care of my ducks, hen, and rooster. I have a desire to learn more about agriculture and the importance of it's impact on our everyday lives.
Junior Miss – Carrie Jones
My name is Carrie Jones and I live on Windy Willow Farm in Sunderland, MD. I attend James Madison Online High School and I'm 15. On our farm we raise livestock for meat production, and I show livestock. I am the current secretary in Battle Creek 4-H club, and I am a 4-H ambassador.
Little Miss – Caroline Tiralla, age 9 from Monnett Farms in Prince Frederick