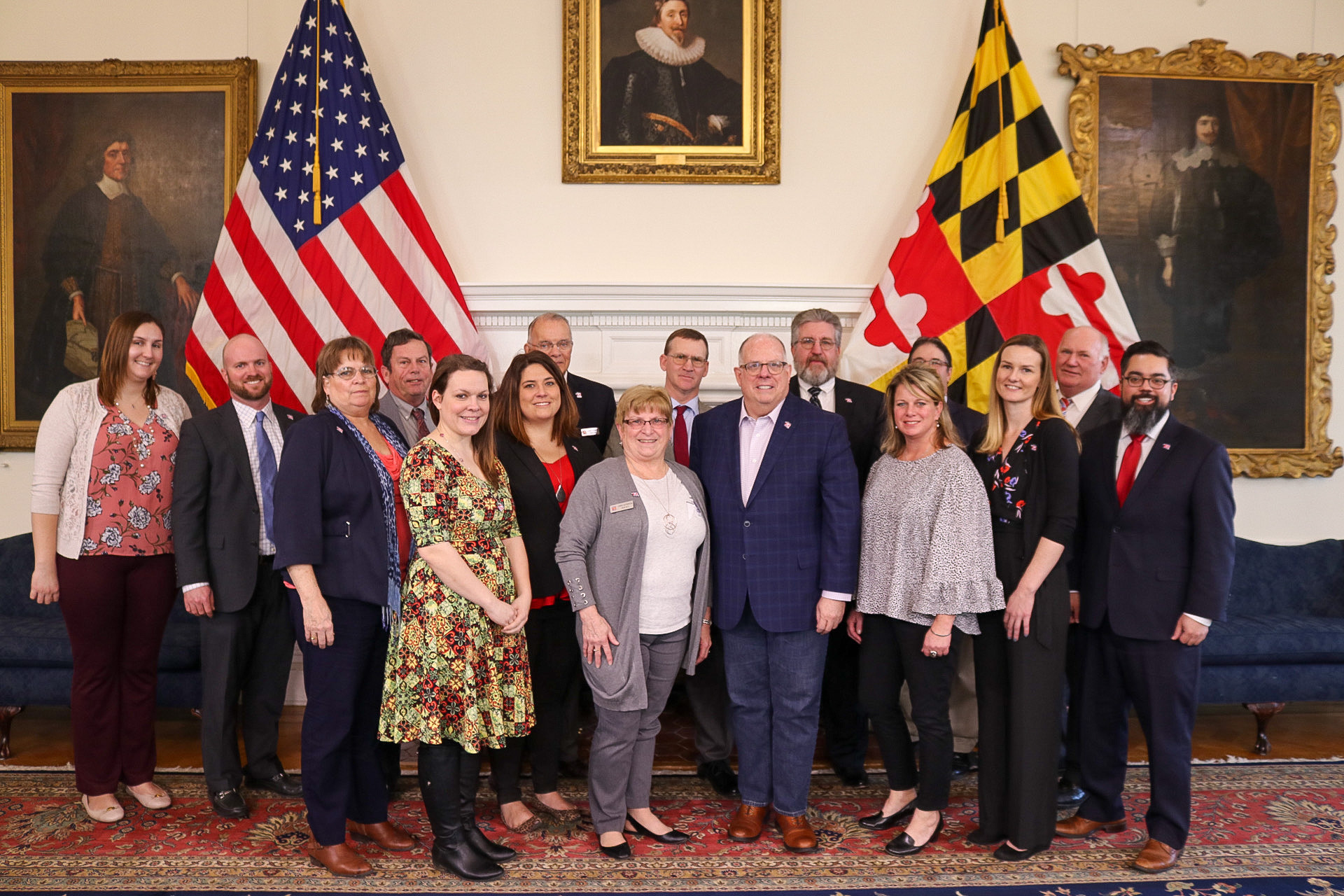 February 17, 2020 – The Maryland Farm Bureau board of directors met with Gov. Larry Hogan on Feb. 17 to discuss priority issues facing the farming community. The following may be attributed to Maryland Farm Bureau President Wayne Stafford:
"I am pleased with the discussion that Maryland Farm Bureau leaders had with Gov. Hogan this morning concerning the many issues that our farmers are facing. We appreciate the relationship that we have developed over the years. He has kept his promise to defend the livelihoods of our farm families and those living in rural Maryland."
Board members addressed the following issues with the governor:
CAFO Permitting – Farm Bureau supports the Maryland Department of the Environment's proposed Confined Animal Feeding Operation (CAFO) regulations as currently drafted, but opposes any increases in permitting fees.