Davis Represents Maryland in National Discussion Meet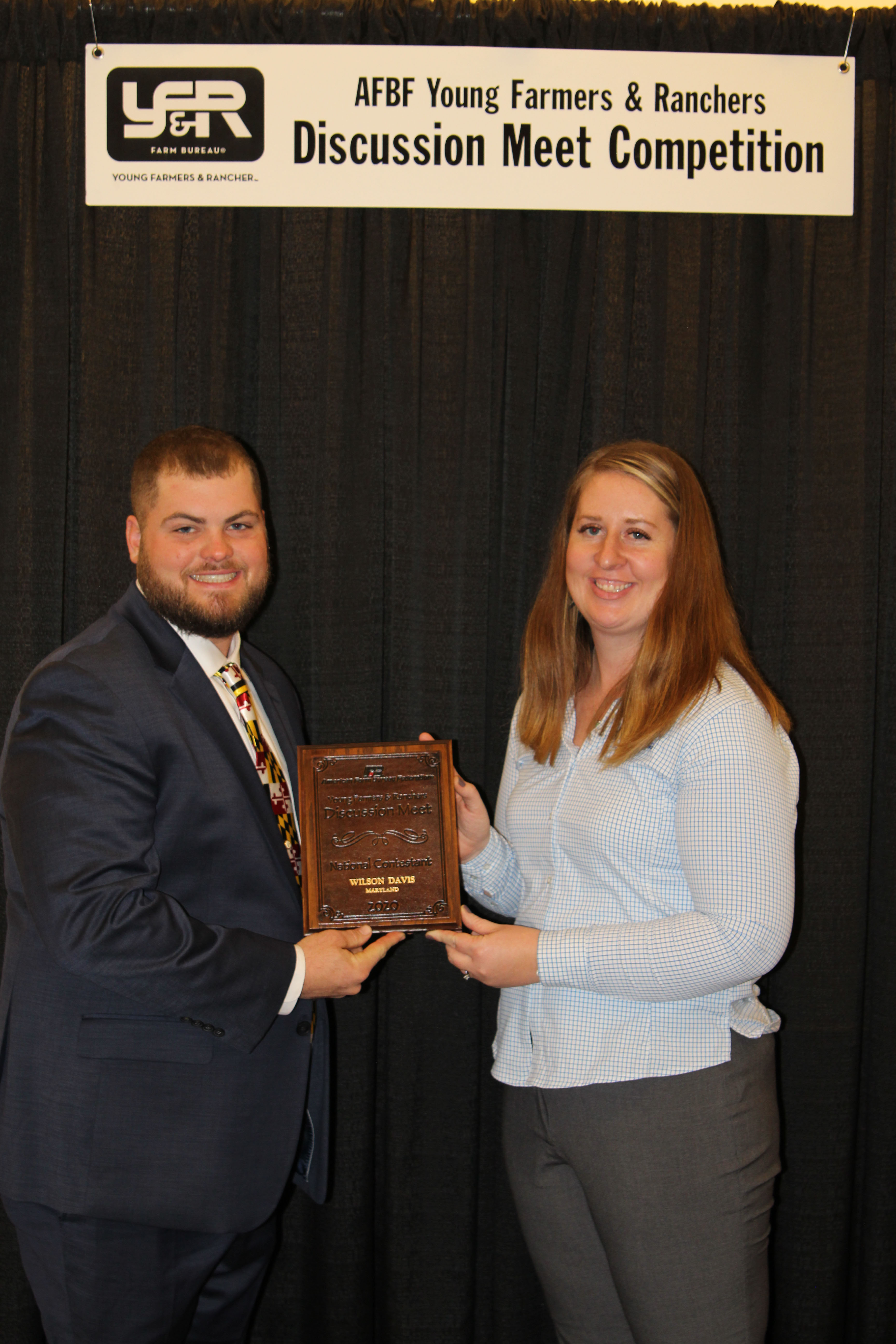 January 24, 2020 – Wilson Davis of Cecil County represented Maryland Farm Bureau in the national Young Farmers & Ranchers Discussion Meet competition. The competition was held as part of the American Farm Bureau Federation's 101st Annual Convention in Austin, TX.
"The opportunity to attend the American Farm Bureau's Annual Convention and engage with young farmers from across the country on key issues in agriculture was an amazing experience," said Davis. "I learned so much from each of my competitors and had the honor of representing my home state."
The Discussion Meet competitive event simulates a committee meeting where discussion and active participation are expected from each participant. The competition is evaluated on an exchange of ideas and information on a pre-determined topic.
This year's discussion topics addressed farm stress and mental health, cell-based food products in the marketplace, building confidence in modern farming methods, identifying new and innovative markets for agricultural goods, and labor shortages.
Participants build basic discussion skills, develop a keen understanding of important agricultural issues, and explore how groups can pool knowledge to reach consensus and solve problems.
Davis got his start in agriculture helping out on his family's grain farm in Earleville and through the local 4-H program. He currently sits on Cecil County Farm Bureau's board of directors and the Maryland Farm Bureau Young Farmers Committee. He is also Chair of the Cecil County Young Farmers. He owns an excavation company, DDC Property Maintenance, and works on a local grain farm part-time.
Contact:
Emily Solis
410-922-3426
esolis@mdfarmbureau.com